Cages & Cubes: Art Experience or Craft Experience?
29ROOMS (Los Angeles, CA)
29Rooms is everything you love, and everything you love to hate.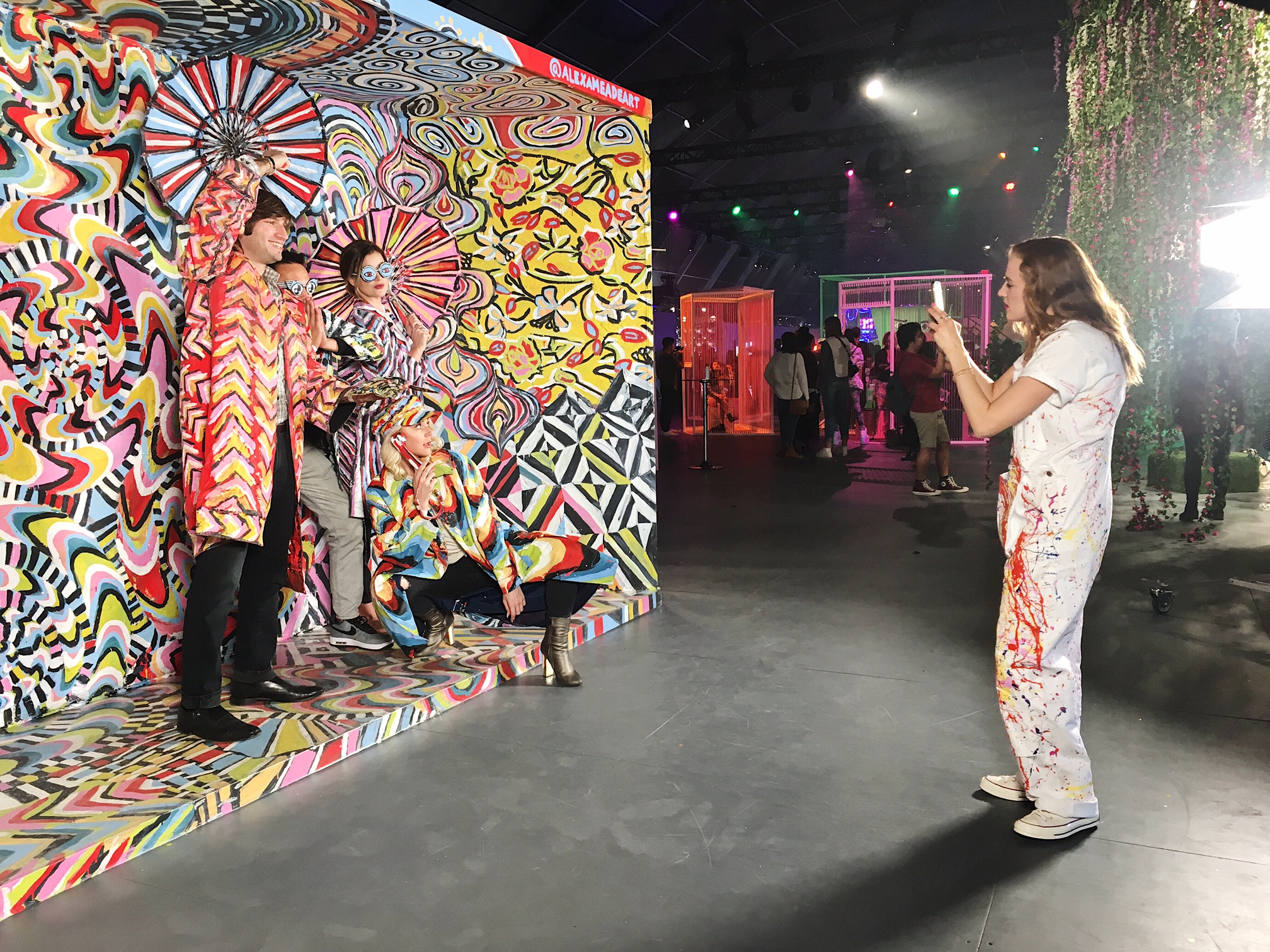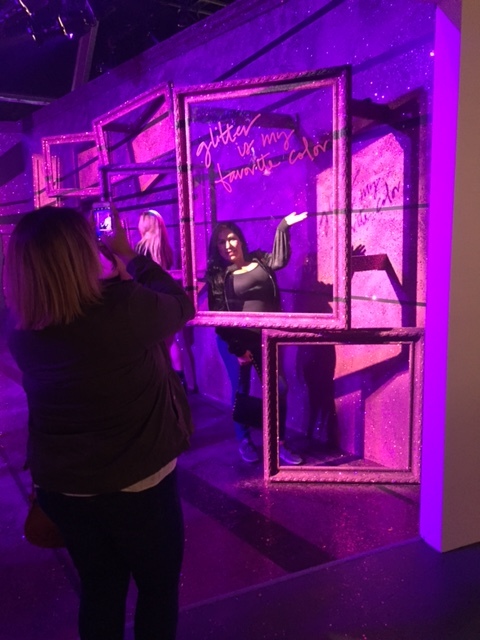 Approaching the experience, you feel the anticipation and curiosity surrounding the event— lines filled predominantly with "Instagram influencer-type" females, with smartphones at the ready. Before the event, I was introduced to Refinery29 and their impact on contemporary young women's culture, communicated as a brand of women empowerment. My expectations were minimal yet elevating as we approached the gala-sized tent on Alameda and 7th St. in Downtown LA. We were greeted by a team of individuals dressed in all white painter's wear, elastic white overalls covered in imitation print as if they were painters covered in paint. This wardrobe felt kitsch and made me immediately skeptical of the intention of this "art experience."
Without delay, you are presented with overwhelming flashing lights and a bevy of intimate art experiences that encourage the viewer to engage through pictures and social media. You are surrounded with brands and brand involvement. It seemed as if every installation was funded by a major corporation or endorsed by a celebrity. For example, installations by Shea Moisture, Toyota and Adidas, and installations designed by Margot Robbie, Janelle Monae, and Demi Lovato. It became clear that this was another form of advertisement for these brands, and would allow people to feel more comfortable to engage in each room based on the familiarity of these brands and their products. With the tone of female empowerment through rape allegations in politics and entertainment, I'm sure every brand wanted to associate with an experience designed to celebrate women. Refinery29 has brought an experience that benefits corporations and consumers through photo backdrops.
This experience has a similarity to a fine art exhibition opening. Exhibition openings can seem like one big party. People interested in the social interactions feel a level of maturity in supporting the arts and also find it as a wonderful excuse to get dressed up. Many times, the art becomes a backdrop to people's social media accounts and one can therefore easily question the appreciation of the art and its value.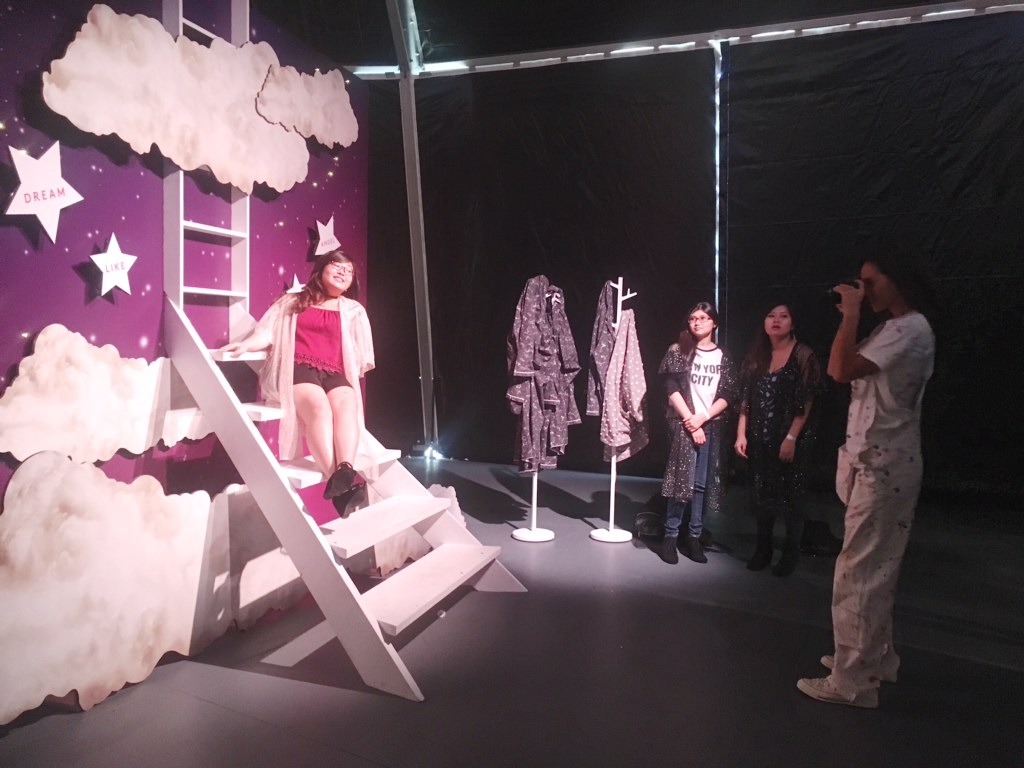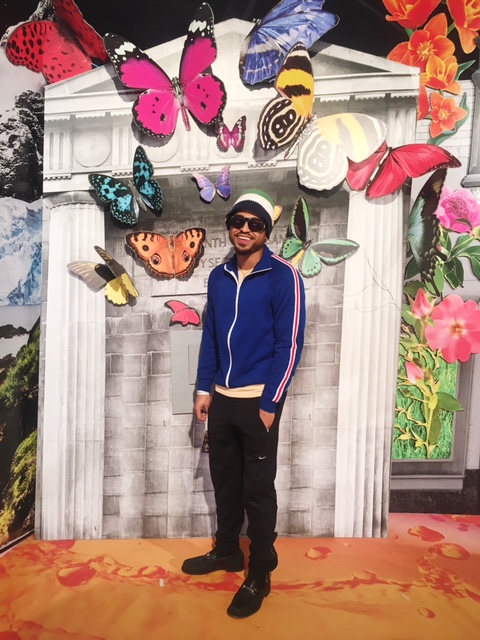 The 29Rooms experience changed my perspective as an artist, pertaining to the function of art in today's society. In today's world, where the use of photos and identity is used omnipresently, a question arises to the artist— do you adjust? The business of being an artist takes an understanding of the power of people taking photos with your artwork and the ability for the work to travel and be discovered through social media. You hope that people will discover the work and travel to view it in person, but if people confuse your artwork as simply a photo backdrop or work that lives on social media, are you making art?
People travel to place themselves in new environments and feel apart of new lifestyles. 29Rooms was a compilation of vacations stringed together by the commonality of celebrating one's self. These immersive installations predominantly adhered to certain aesthetics of female childhood. Examples of these were flower themes, the use of glitter and confetti, crowns, castles, and butterflies. The familiarity of the childhood fairytale, and experiencing a freedom to engage more, not only with each room— but with each other.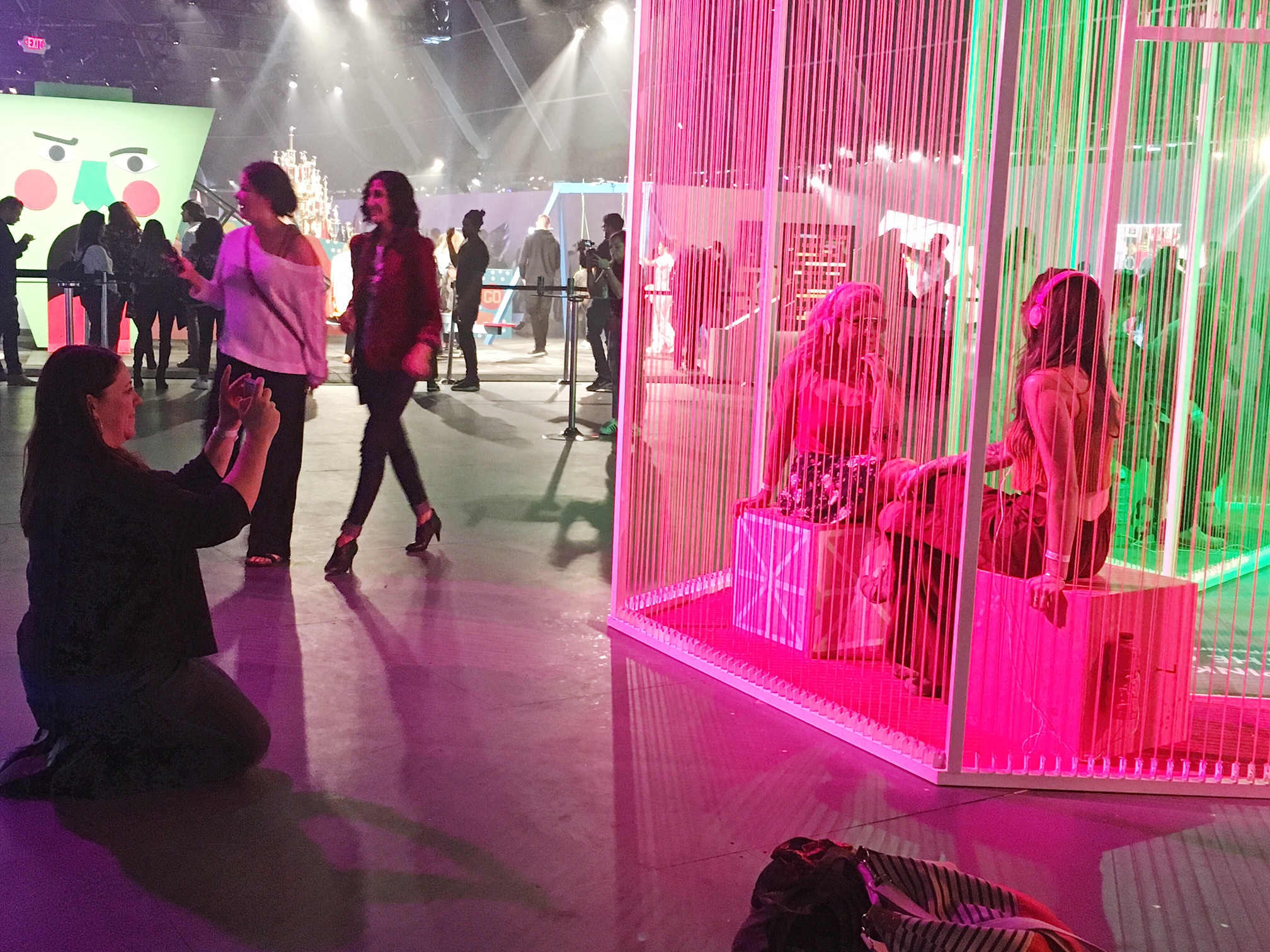 Are these experiences separate from the art world in the way people engage, and what would be the consequence of this division? The fine art world rewards conceptual thought while overlooking ideas of beautiful aesthetics— the language conducive to everyday people. As much as 29Rooms contained a level of expectation and comfort, it allowed people to interact with ideas in politics, race, gender, and identity in a direct way.
Some questions:
Is this experience a more true form of artistry (as it allows people to feel immersed in various
new environments?)
Is it not art because it gives the masses what they want, rather than challenging their ideas and levels of comfort?
Should art be comfortable?
To the masses, the line separating art and craft is blurred. This is a very old concept, although more relevant today than ever, as camera portraits are becoming more and more necessary every second (rather than being "hallmark" moments). Art is defined as going against expectation to challenge the idea of truth. If the artistic expression plays into expectation, then it falls in the category of craft.
But, if I enter the experience of 29Rooms and I see all experiences are aesthetically different, yet I am able to anticipate the content and its approach, does this make 29Rooms a craft experience rather than an art experience?
The tone of the 29Rooms experience was about creating a community within the idea of empowering oneself — having the ability to engage in various installations, meeting strangers organically, all while feeling a contagious urge to document every last installation.
Nikkolos Mohammed
Los Angeles based visual artist that investigates social constructs through objects and painting mediums.